X
Please select your preferred currency
€
£
$
Select where your purchases will be delivered
Selecting a delivery country outside of the EU will show tax free prices.
Australia
Austria
Belgium
Canada
Denmark
Finland
France
Germany
Ireland
Italy
Luxembourg
Netherlands
New Zealand
Norway
Poland
Portugal
Spain
Sweden
Switzerland
United Kingdom
United States
Rundholz
Black Label Coat
RH195126
View more images
Description:
Wonderful oversized coat from Black Label.
Thick chunky knitted top that is so soft and has a beauitful fleck. Loosely gathered seam that falls out to a tiered skirt shape, in a stretchy knitted fabric similar to a cotton jersey. Zipped up you could wear it as a oversized dress. Or layer it over your outfit for a quirky coat. Lovely knitted hood. Interesting knitted doode print on the sleeve, subtle and edgy.

70% polyacrylic 30% wool

attatched 90% cotton 10% wool

Measurements
Small 29" across the bust laid flat
Medium 31"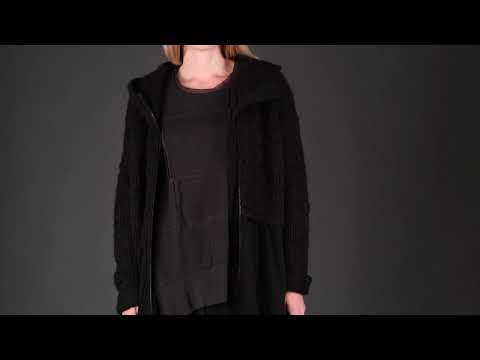 Keywords:
195126
rh195126
Black Label Coat
2193701208
Rundholz
Sale
Jacket
Coat
Nice Big Things
Cotton
Wool
One Size
Oversized
Long Sleeve
Hood
Polyacrylic
Zip
Knitwear
Thesaleroom
A/W19
F/W19
Fall
Autumn
Winter
2019
2020
Cardigan
Plus Sized